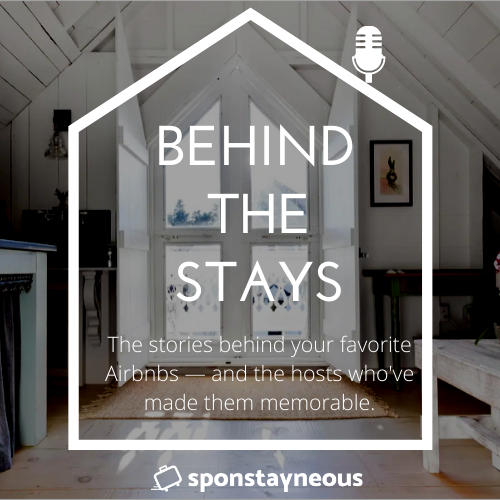 Suzie has spent most of her life working at the intersection of travel and customer service. 
She traveled the world as a flight attendant for many years, before deciding to become a full-time Airbnb host.
But there's so much more to her story...
My wife and I stayed at this impeccably clean and serene cottage on Suzie and Neal's stunning property for two weeks and instantly fell in love with this calming and beautifully inviting and decorated space.
The love, care, and thought poured into this place is unmatched. We found everything we might need and then some to make dinner prep feel like a French chef's dream.
And, when we didn't want to cook, Suzie's recommendations never disappointed. But, what made this place even more magical — besides the sweet smell of lavender wafting through the air, or the crisp linens on the bed, or even the fresh cut flowers that greeted us on the kitchen table...(oh aaaaand did I mention the chic decor and rustic fire pit?) — was Suzie and Neal's kind and warm hospitality, which made our stay truly feel like home.
If joy were a place, it would undoubtedly be The Sparrow's Nest. Enjoy the show! 
-------
Hey friends — hope you enjoyed today's show!  If you are an Airbnb host or know an Airbnb host,  who'd like to come on the show, send me an email at zach@sponstayneous.com and we'll chat!  
Behind the Stays is brought to you each week by Sponstayneous —a carefully-curated weekly newsletter that brings you the best last-minute deals and upcoming steals on Airbnb.  It's sort of like Scott's Cheap Flights, but for Airbnb! You can sign up for free at sponstayneous.com 
Last, but certainly not least...I didn't believe in Marie Kondo's whole "spark joy" mantra until I started podcasting...now, my joy is sparked every time I see a new subscriber roll in!  So please, hit that subscribe button so you never miss an episode...and so you add a lil' spark to my joy fire today.
 Alright, all — see you next time...