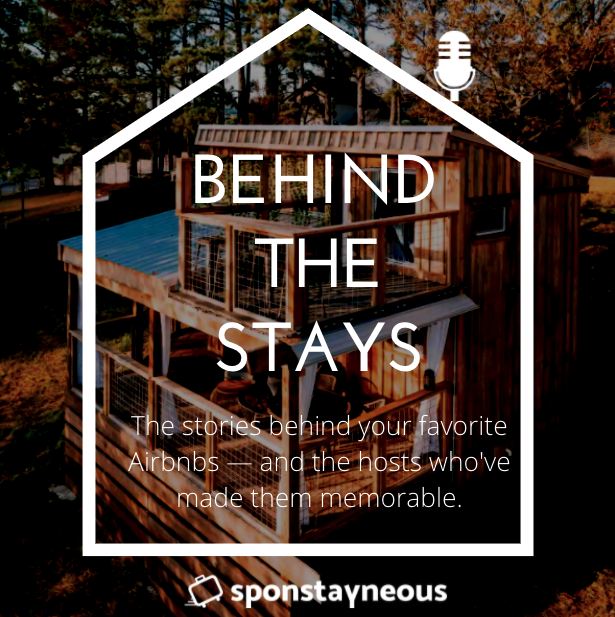 They met at a Starbucks. 
Amber was working as a barista and Tyler had just moved from Utah to Tennessee.  They didn't know it at the time, but just a few years later they would not only be life partners but business partners as well.
The story behind the vision and building of the Little River Tiny House — one of the highest-rated Airbnbs in all of Tennessee — is nothing short of a miracle.
Amber and Tyler Woodruff were rich with dreams, but poor in cash. Through a series of serendipitous events, the Woodruff's were able to purchase their dream home in Maryville, Tennessee — on a property that was large enough for a second home (a second tiny home that is).
Tune in to this episode of Behind the Stays to hear the remarkable story of how a young family designed, built, and promoted their first Airbnb on little more than a wing and a prayer. 
You can find Amber on Instagram here: https://www.instagram.com/littlerivertinyhouse/
And book the Little River Tiny House here: https://www.airbnb.com/rooms/44588661 
If you are an Airbnb host or know an Airbnb host,  who'd like to come on the show, send me an email at zach@sponstayneous.com and we'll chat!  
Behind the Stays is brought to you each week by Sponstayneous —a carefully curated weekly newsletter that brings you the best last-minute deals and upcoming steals on Airbnb.  It's sort of like Scott's Cheap Flights, but for Airbnb! You can sign up for free at sponstayneous.com 
Last, but certainly not least...I didn't believe in Marie Kondo's whole "spark joy" mantra until I started podcasting...now, my joy is sparked every time I see a new subscriber roll in! 
So please, hit that subscribe button so you never miss an episode...and so you add a lil' spark to my joy fire today.