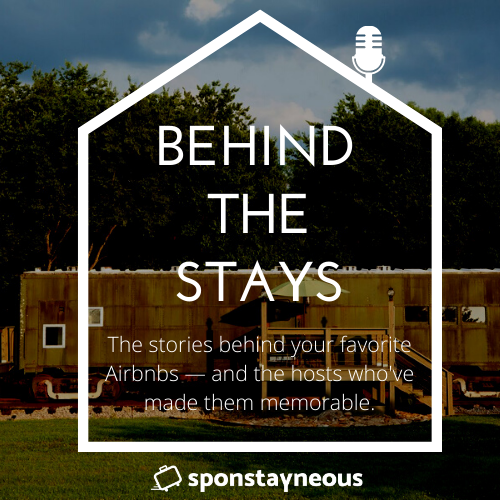 When they purchased their home in 2016, the Smith family had no idea what adventures lay ahead. On the far edge of their property sat an empty WWII train and a historic aircraft hangar...
Fast forward just a couple of years, and these historic spaces have been transformed into gorgeous stays. Tune in for an exciting story of how the Smith family went from managing one to managing three Airbnbs, with Adrienne at the design helm, Tayler heading up branding and marketing, and Dean commanding the post of "Chief Customer Experience Manager"...oh, and their seven dogs playing key roles in the guest happiness department. 
Check out the Smith Family Airbnb's here:
Hey friends — hope you enjoyed today's show!  If you are an Airbnb host or know an Airbnb host,  who'd like to come on the show, send me an email at zach@sponstayneous.com and we'll chat!  
Behind the Stays is brought to you each week by Sponstayneous —a carefully-curated weekly newsletter that brings you the best last-minute deals and upcoming steals on Airbnb.  It's sort of like Scott's Cheap Flights, but for Airbnb! You can sign up for free at sponstayneous.com 
Last, but certainly not least...I didn't believe in Marie Kondo's whole "spark joy" mantra until I started podcasting...now, my joy is sparked every time I see a new subscriber roll in!  So please, hit that subscribe button so you never miss an episode...and so you add a lil' spark to my joy fire today.
 Alright, all — see you next time...